Biography
SKILLS
 Adobe Audition, Protools, Sound-force, GSelector, Natural Music, Master M, Pixelmator, Photoshop, Adobe Premier, Final Cut, iMovie..etc 
Pedro Ivan
About Me
Dynamic, cheerful and experience on air talent, producer and program director with many ideas and a drive to create and make an impact in radio.
PERSONAL
Sociable Creative Open-Minded Positive Team-Player Hard worker 
MISC
Computer Skills, Office/Mac Office You tuber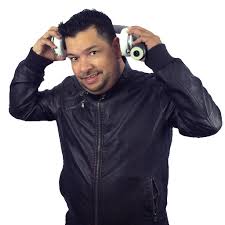 Always happy and with a great to create. The things most important to me are my family and the followers that I have gained through radio, television and now more than ever, social media. Below you may find all of my social links where you can follow me and see what I'm up to. Always, Pedro Ivan
FACEBOOK / TWITTER / YOUTUBE / INSTAGRAM / LINKEDIN
EXPERIENCE
PM Social Media / Vox94 / LMP  (00 - Now)
Social media management, sales and marketing strategies. Vox 94 is a service oriented towards online radio publicity. LAMP is a company with the audio creation and production for radio, TV or online media.
iHeartMedia (15-17) Poder fm 97.5
Program director and idea developer for station. Developed station name and logo design. Programmed all music and imaging for station. Assembled and directed production and on-air team. Worked closely with sales to optimize results for station. Had 3pm – 7pm shift Monday through Friday 
Lo Mas PerroN (05 - Now) Television & Production
Hosted show "El Pozole Mix" on Telemundo Chicago. Music video show in 2005. TV Azteca (13) – "El Pozole Mix" broker music video show in 2008. Mundo FOX (13) – Lo Mas Perron TV Show in 2014. Live on air, exclusive music videos and interviews. Production director and CEP of LMP, a production company dedicated to providing production services such as radio
spots, promos and images. Music registry services. Uploading and registering music on online selling platforms like iTunes, Amazon, Google Play etc. Hold and annual award show in Chicago (Lo Mas Perron music awards) that acknowledges local talent. 
SBS (99-07) La Ley 107.9
Production Director, official voice from 1999 to 2007. Produced liners, promos, sweepers, music beds and more. Midnight show (on-air host) in 1999. Interviews, live calls and music hits. Afternoon drive on-air host from 3pm – 7pm from 2000 to 2007. 
Radio Manzanillo (95-98) "Xecs 690"
Production director and official voice. Live host and producer of afternoon show, a show that was syndicated in four states in Mexico.